Austin and Nancy Bowles' Tombstones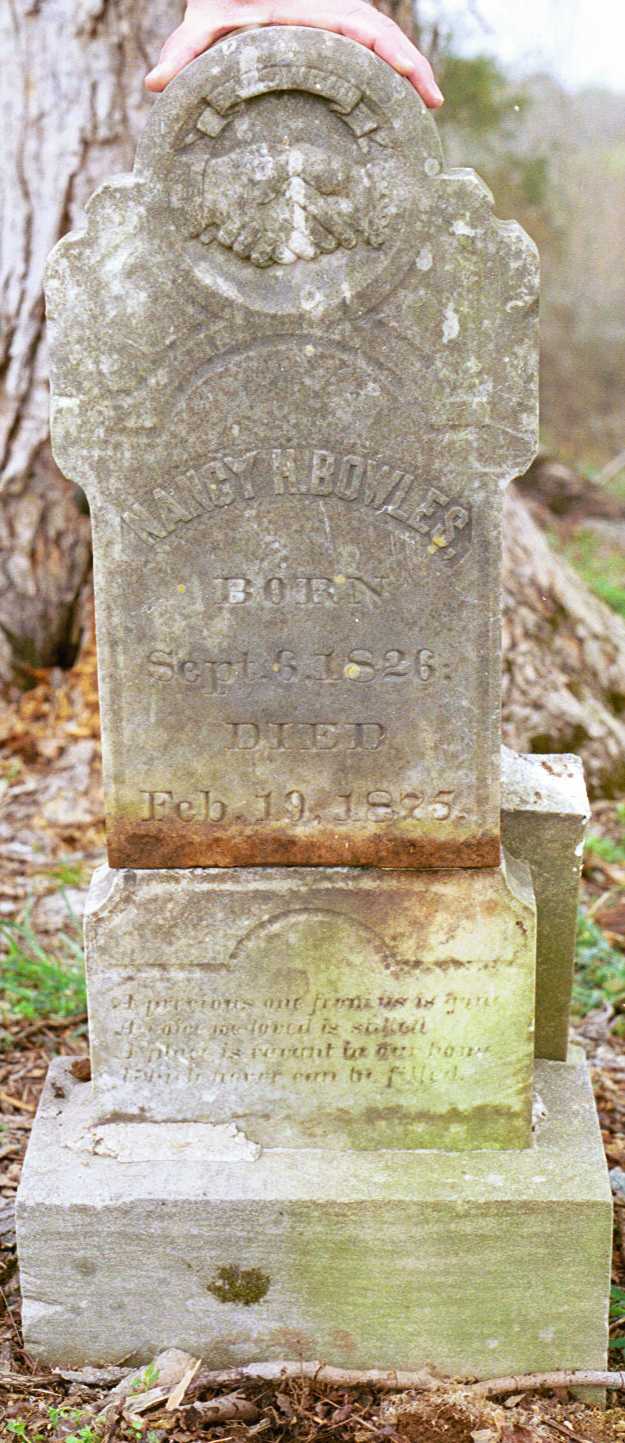 Austin Washington Bowles was born 26 Dec 1821 in Barren County KY, the fifth child of John and Celia (Sally) Bowles. On 1 Jan 1846 Austin married Nancy Hayden Clark, daughter of Samuel and Nancy Gatewood (Pace) Clark.
Nancy Hayden Clark was born on 9 Sep 1827 in Tennessee. Austin Washington Bowles died on 4 Jul 1863 at the age of 41. His wife Nancy lived until 19 Feb 1875. They are buried in the Nunnally Cemetery located off Wilbur Glass Road and just north of Falling Timber Creek in Metcalfe County.
A map showing the location of the cemetery is provided below.