Henry & Eliza Morgan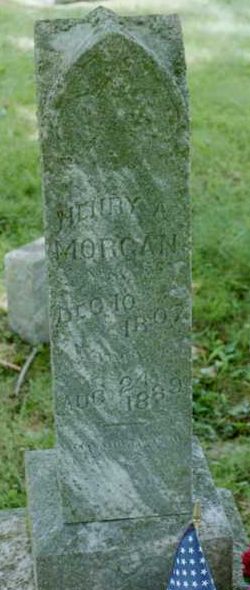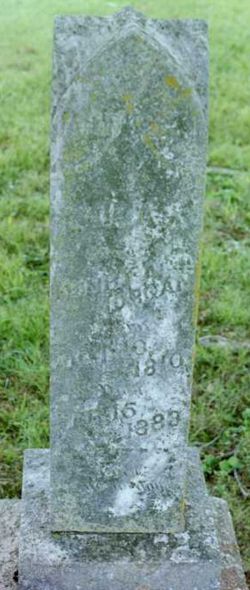 Henry Adams Morgan (b. 10 Dec 1807, Guilford County, NC;
d. 24 Aug 1889, Metcalfe County, KY) and Eliza Ann (Hood)
Morgan (b. 10 Oct 1810, Campbell County, VA; d. 15 Feb 1889,
Metcalfe County, KY) are buried in the Summer Shade Cemetery.
Kentucky: A History of the State, Battle, Perrin, & Kniffin, 3rd ed., 1886. Metcalfe County.
HENRY A. MORGAN was born December 10, 1807, in Guilford County, N. C., where he grew up, and at the age of twenty years he removed to Charlotte County, Va., thence to Campbell County, and in 1833 to Monroe County, Ky. In 1865 he came to Metcalfe County, where he now resides. His father, Benjamin Morgan, was a native of Maryland and a soldier in the Revolutionary war; he was a son of Habakuk Morgan, who was of Scottish descent. Benjamin Morgan married in Maryland about 1798, Mary, daughter of Boz and Rachel Adams. From this union sprang James, Mahala (deceased), Mary (Hester), Charlotte (Edgins), Enoch, Ruth (deceased), and Henry A. Henry A. Morgan was married April 11, 1832, to Eliza, daughter of Hobson and Elizabeth (Staples) Hood. To them have been born Thomas B., Elizabeth (Wade), Nathaniel, Ellen (McGuire), David, James, Katherine, Samuel and William. Mr. Morgan's early advantages for obtaining an education were very poor; the Sabbath-school affording him his best opportunities. He has, however, a fair English education and is a man well versed in current topics of the times. He is the owner of twenty-two acres of good land. He was for some time jailer and also deputy sheriff of Monroe County; and has been, for thirteen years, a magistrate and a member of the court of claims in Metcalfe County. He is a self-made man, a member of the Methodist Church and in politics is a Republican.