Veluzat Graves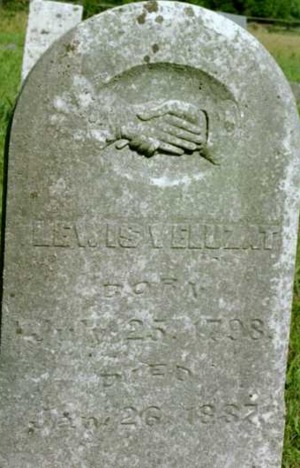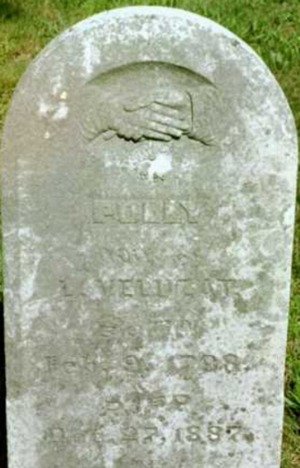 Lewis Veluzat, a son of Francis and Anna Veluzat, was born in Lincoln County KY. He married Mary "Polly" Rose in Garrard County KY on 17 Dec 1818. They moved to Barren County about 1823 to land on Glover Creek in present-day Metcalfe County. They lived there for the rest of their lives.
Lewis and Polly Veluzat had 10 children: Wade, Frances, Martha, Elizabeth, Stephen Rose, Mary, Nancy, Sarah Ann, Melissa, and Joel. Several of these ended up in Hart County KY.
Lewis VELUZAT
b. 25 Jul 1798, Stanford, KY
d. 26 Jan 1887, Metcalfe County, KY
Polly (Rose) VELUZAT
b. 9 Feb 1798; d. 27 Dec 1887
Both buried in Moran Cemetery, Metcalfe Co. KY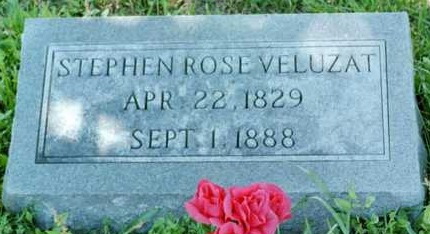 Stephen Rose Veluzat married Susan Amanda Shirley on 15 Nov 1853 in Barren County KY. She was a daughter of Henry and Sophia (Read) Shirley, born 15 Oct 1836 and died 29 Mar 1909. After Stephen's death, she moved to Hart County to be near relatives, and is buried in the Horse Cave Cemetery.
Stephen and Susan had 12 children: Margaret, Henry, Mary, Lewis, Sophia, Caroline, Milly, Mattie, Charles, Wade, Ida, and John Catesby Veluzat.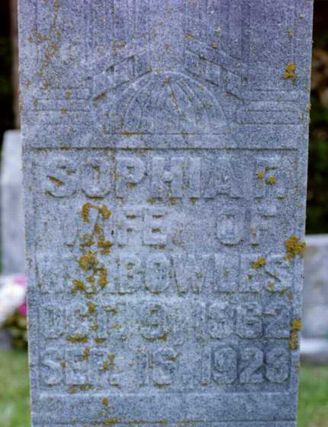 Sophia Veluzat married William Clark Bowles on 10 Oct 1888 in Metcalfe County KY. William "Buck" Bowles was a son of Austin Washington and Nancy (Clark) Bowles. Buck and Sophia had 5 children: Archie, Connie, Gilford, Ola, and S.R. (probably named for Sophia's father, Stephen Rose Veluzat).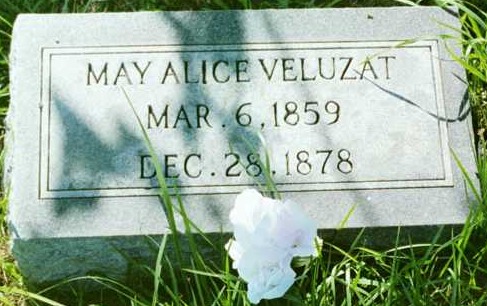 Sophia Francis (Veluzat) BOWLES, b. 9 Oct 1862, d. 16 Sep 1928, buried Summer Shade Cemetery, Metcalfe Co. KY
Mary Alice Veluzat, b. 6 Mar 1859, d. 28 Dec 1878, buried Moran Cemetery, Metcalfe Co. KY; gravestone is next to her father, Stephen Rose VELUZAT.