Mary Jane Wade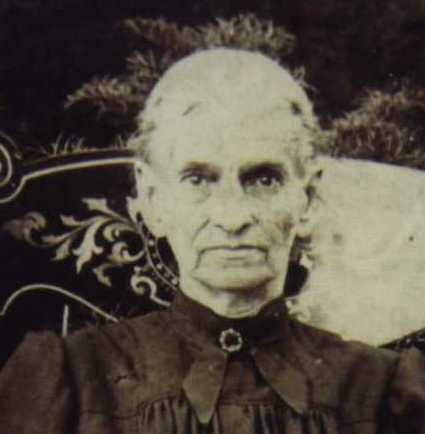 Mary Jane Wade
Mary Jane Wade was born 23 Nov 1838 in Barren County KY to Augustine and Maria (Bybee) Wade. Her paternal grandparents were James and Jane Henry (King) Wade; her maternal grandparents were Neal McCann and Mary (Evans) Bybee. Little is known at this point about her childhood and youth.
In January 1858, when Mary Jane was 19 years old, she married Thomas Runyon, son of James and Christina Runyon. Thomas and Mary Jane are listed in the 1860 Metcalfe census. He was born about 1837. The couple had no children, and Thomas apparently died sometime before the latter part of 1868.
Mary Jane married a second time, to Joseph Robert Tydings, on 14 Oct 1868. Joseph was a son of John Wesley and Rachel (Barnes) Tydings.
Joseph, Mary Jane, and a daughter Elizabeth A. appear in the 1870 Metcalfe census. Elizabeth Amelia Tydings was born 25 Jul 1869. I understand that she died as an infant. They also had another child, Joseph Wesley Tydings, born 20 Apr 1872.
Joseph Robert Tydings was killed in a dispute over an orchard sometime before 29 May 1876, for Mary Jane married a third time on that date, this time to Stacy B. Huffman.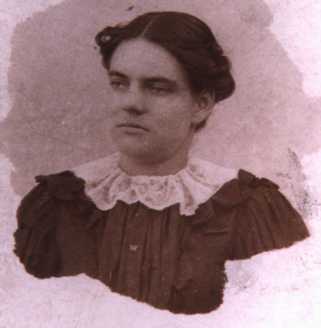 Tisie Huffman Morgan

Rosa Morgan
Stacy and Mary Jane had two daughters: Mary, born 5 Mar 1878; and Priscilla Canzada Delilah Elizabeth (sometimes called Elizabeth Priscilla, sometimes Canzada) who was born 29 Jan 1879. The family was living in the Sartain district in Barren County in the 1880 census.
A descendent of Joseph Wesley Tydings wrote in a letter that Stacy Huffman "was a drunkard and made life miserable for [Mary Jane]." Huffman died on 4 Nov 1885 in Warrick County IN. I don't know if Mary Jane was with him at the time or not.
According to this letter, the two Huffman daughters were nicknamed "Tommie and Tisie whose real name was Priscilla Canzada Delilah Elizabeth, but she was a tiny baby and they called her Tiny. Her sister couldn't say that good so she called her Tisie, which she went by the rest of her life and it is on her tombstone in the Wade Cemetery."
Tisie Huffman, pictured to the right, married Hezzie Morgan on 11 Jul 1901. He was the son of Samuel G. Morgan and Virginia Allen Huffman. Hezzie's Aunt Elizabeth Morgan was married to Matthew Wade, Mary Jane's brother.
Hezzie and Tisie had one child, a daughter named Rosa who was born 30 Mar 1902 near Summer Shade. She is pictured to the left, about 5 years old. Tisie died on 29 Apr 1907, a victim of tuberculosis.
Mary Jane died on 4 May 1908 in Metcalfe County. She is probably buried in the Wade-Piercy cemetery in Metcalfe County.