Augustus Hewett Smith Family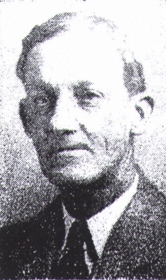 Augustus Hewett Smith
Augustus Hewett Smith was born in 29 Nov 1880 in New Orleans to Alexander and Nida (Hewett) Smith. The family moved to Vicksburg, Mississippi in 1884, and Gus, as he was known, grew up there.
Sometime prior to 1910, Gus married Josephine "Josie" R. Newman, daughter of Charles and Mary Newman of Vicksburg. Josie was born 13 Mar 1891.
Gus and Josie had four children: Charles, Rosalea, Gus, and Karla Mae.
Charles Harry Smith was born 25 May 1910. He married Elizabeth Milner, daughter of John and Annie Milner who lived next door to the Smiths on Farmer Street. Elizabeth was born 18 Sep 1914. She and Charles had at least two children, sons Charles Jr. and Richard Earl Smith. Richard was born in 1940 and died four years later. Charles Jr. was born in 1933 and lived until 1998 in Vicksburg.
Charles Sr. died in 1975, while Elizabeth lived until near Christmas in 1996.
Rosalea Augusta Smith was born on 9 Jun 1911. She married John Lavey Tierney, son of John and Kate Tierney of Vicksburg. John and Rosalie spent much of their lives living in Florida. John died there in Sarasota on New Years Day 1976. Rosalie moved to Maryland to live with their daughter where she died on 23 Dec 2001.
Gus B. Smith, the son, was born on 8 Aug 1912. He died of drowning on 19 Apr 1936. According to The Monroe News Star of the following day,
"Gus Smith, 23-year-old Vicksburg government employee, drowned in the Mississippi River near Delta, Louisiana, Sunday night, when he jumped or fell from an upper deck of the excursion steamer Capitol.
"Efforts to rescue the youth failed when he was caught in an eddy and was unable to grasp life preservers thrown him by members of the crew. The river was being dragged today in an effort to recover his body.
"Smith had been connected with the Vicksburg engineer district for the past seven years. He is survived by his mother, one brother and two sisters."
Karla Mae Smith was born 7 Jun 1921. She married Jimmy Andrews in 1937 and they had two children.
Jimmy was born 23 Feb 1914, a son of William "Babe" and Stella (Kelley) Andrews. He died on 1 Dec 1999 in Vicksburg; Karla followed on 16 Jun 2001.
Karla Mae died in Vicksburg on 16 Jun 2001.
Gus Smith died in 1934 of leukemia. His obituary was printed in the Vicksburg Evening Post on 19 Jun 1934.
GUS H. SMITH OF POST-HERALD DIES AT 9:30 TODAY
Leukemia Attack Fatal; Long Connected With Local Papers
Gus H. Smith, 53-year-old resident of this city, passed away at his home in Farmer street this morning at 9:30 o'clock after a lingering illness of about ten weeks during which time he was confined to his bed almost constantly.
Mr. Smith was well known throughout the city and county, and the news of his passing will be received with the keenest regrets by his host of friends, whom he numbered by the scores.
Mr. Smith was born in New Orleans in the year 1881 but was removed to Vicksburg when he was but a small boy and had lived here since then, being a carrier of The Evening Post for many years and more recently was employed as the head pressman of The Vicksburg Herald, which position he held at the time of his death.
Mr. Smith is survived by his wife, Mrs. Josie R. Smith; four children, Chares H., Gus B., Karlia Mae and Mrs. Rosalie Tierney; his mother, Mrs. N. L. Smith of Austin, Texas; and one brother and one sister, R. Quinn Smith of this city and Mrs. E. H. Davis of Austin, Texas, all of whom will receive much sympathy in their bereavement.
Complete funeral arrangements had not been decided upon at noon today, but it was learned that the services will be conducted from the home, 807 Farmer street, by the Rev. T. B. Grafton, pastor of the First Presbyterian church of which Mr. Smith was a member.
Mr. Smith always proved himself a faithful worker on the local papers, and was held in respect and esteem by his fellow employees. He was good natured, intelligent, loyal, and in his quiet manner had won a large circle of friends.
A number of years ago, when Mr. Smith was young, he was in Galveston during the terrible hurricane and flood that came near wrecking the city and cost hundreds of lives.
Until comparatively recently Mr. Smith had seemed hardy and in the enjoyment of health. He became ill, however, and his disease was diagnosed as leukemia. He received every possible medical assistance here and in Jackson, but his condition was not improved. Recently he returned to his home to await the end, where friends and members of the family did all that was possible to cheer his final moments and spare him suffering.
Mr. Smith was a Spanish-American War veteran and had seen service in the Philippines. He was very modest about his war experiences, however, and many who knew him intimately were not familiar with this phase of his life.
The pallbearers will be as follows: P. L. Barclift, J. C. Campbell, Charles Feldman, Ernest Howard, John Petrovsek, Frank Fisher, C. T. Young, and J. H. Milner.
Josie's obituary was in the
Vicksburg Evening Post,
25 Jan 1980, page 3.
Mrs. Josie Smith Dies Thursday
Mrs. Josie R. Smith, 88, died Thursday at the Mercy Regional Medical Center after a long illness.
Mrs. Smith was born in Monroe, La., but had lived in Vicksburg for most of her life. She was the widow of Gus H. Smith and a member of the Catholic Church.
She leaves two daughters, Mrs. Rosalie A. Tierney of Venice, Fla., Mrs. Karla Mae Andrews of Vicksburg and five grandchildren.
Services will be at 10 a.m. Saturday at the Fisher Funeral Chapel with burial to follow in Cedar Hill Cemetery. Visitation will be from 5 to 9 p.m. today.
Pallbearers will be Paul Pride, George Cronia, Luther Warnock, Bobby Raines, W. E. Saxton, and H. L. Dickerson.