Robert Arnot Quin Smith Family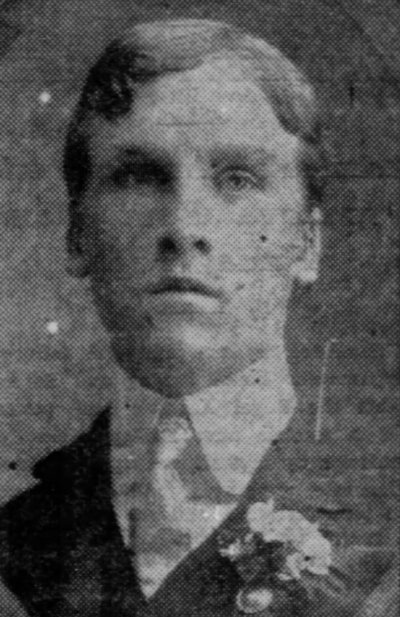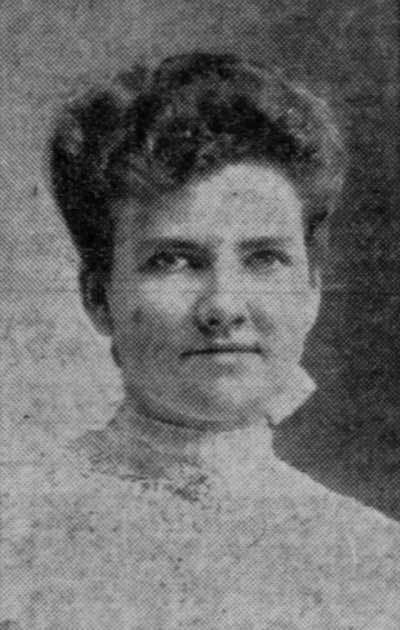 Quin and Nettie Marriage Pics
Robert Arnot Quin Smith was born 1 Apr 1886 in Vicksburg to Alexander and Nida (Hewett) Smith.
On 6 Dec 1908, Quin married Nettie Hopper, daughter of William Absalom and Molly Elizabeth (Tucker) Hopper. Her father, W. A. Hopper had died on 21 Jun 1898, leaving Molly to head the family household.
In 1910 [1910 Federal Census: Mississippi, Warren County, Vicksburg, ED 52, page 41, line 76, 720 Farmer Street, household 382/431] Quin and Nettie were living with her mother, and they had a daughter that they named Nettie. At the time, Quinn was working with his father as a news vendor.
Quin and Nettie had four more children: Robert, Mary, Raymond, and Constance. The family was still living with Nettie's mother in the 1920 census. [1920 Federal Census: Mississippi, Warren County, Vicksburg, ED 66, sheet 1A, household 13/16, 720 N. Farmer Street] By now, Quin was working as an insurance agent.
Molly Hopper died on 20 Jun 1928, and Quin's family was still living in the same house at 720 Farmer Street in 1930. [1930 Federal Census: Mississippi, Warren County, Vicksburg, ED 75-6, sheet 12B, 720 Farmer Street, household 297/356] Quinn was still working as an insurance agent; their daughter Nettie was working as an office stenographer.
Nettie Smith died in June 1934 at the age of 43, and sometime later Quin married Edith C. Donnelli. Edith was born 23 Apr 1915 in St. Louis, Missouri to Joseph and Christine Donnelli. Quin and Edith had at least one child, a daughter. Quin died 16 Apr 1963 in Vicksburg; Edith lived until 8 Oct 1988.
Of Quin's children, Nettie may have moved to Washington, D.C. and worked in the government, but we are not certain.
Robert Quin Jr., was born 27 Jun 1912 and died 8 May 2004 in Dallas, Texas. During World War II he was a Captain, and at one point in command of the highest-shooting infantry regiment at Camp McCain MS.
That was not the end of his military career. Below is part of his obituary.
SMITH, JR., LT. COL. ROBERT QUIN. Born June 27, 1912 to his passing on May 8, 2004, 91 years old. Lt. Col. Robert Quin Smith, Jr. passed away peacefully in Dallas surrounded by his family members on the late evening of May 8th 2004 at Presbyterian Hospital. [His son and three grandchildren survive him.] His Wife, Lorine passed away March 24,1998. His first born son Bob (known as Beau) passed away in a private airplane crash along with his wife Kit on September 14th, 1975. He was the last of the Vicksburg Mississippi Smith's, his brother and three sisters passed on before him. He was in World War II and the Korean War and part of the Vietnam War. He was the Sergeant of Arms at the Local Park Cities Rotary and an active member of the local MOWW, Military Order Of the World Wars. After retiring from the Army in the late 60's he went back to College and got a degree in teaching at SMU and was a top honors graduate and then served as the Commandant of the ROTC at Crosier Tech in Dallas and then later at Skyline High School in Mesquite before retiring again.
Quin and Nettie's daughter Mary Elizabeth was born 20 Sep 1914 in Vicksburg. She married Malcolm V. Simmons, a U.S. Navy machinist. and they were in Los Angeles, California in 1940. They were in Hawaii in 1950 where he was the Chief Machinist at the submarine base at Pearl Harbor. They had returned to California when Malcolm died in May 1975. Mary Elizabeth lived there until her death on 6 Dec 1989.
Quin and Nettie's son Raymond was born on 22 Oct 1916 in Vicksburg. According to newspaper accounts, as of 19 Aug 1943, Raymond Smith was a Captain and the pilot of a Thunderbolt fighter plane and had been on 23 combat missions. He was stationed in Britain. By 18 Jul 1944 he was back in the U.S. in Long Beach CA. During his service, he had flown 86 combat missions. After that, we lose track of him.
Quin and Nettie's daughter Constance was born in 1920. She may have been the Constance who married Joseph C. Reaves and was living with him in the household of Josie Smith, widow of Gus Smith, in the 1940 census. We lose track of the couple after that.